Shopping Cart
Your Cart is Empty
There was an error with PayPal
Click here to try again
Thank you for your business!
You should be receiving an order confirmation from Paypal shortly.
Exit Shopping Cart
AMAZE YOUR SPECTATORS WITH A UNICORN UNICYCLE THEMED, COMEDY AND CIRCUS SHOW!
Thursday, Sept. 15th, 2016
So, I haven't mentioned it yet but my iPhone battery was running very very low and my solar panel charger wasn't working or just wasn't getting enough sunlight as the trail had lots of shade. Plus, we were walking N to S so our backs weren't into the sun. Unfortunately, this meant I woke up to a dead phone. ☹ Not cool especially since it was my only way of taking photos, plus it was what I used to write my blog.
Read Full Post »
Wednesday, Sept. 14th, 2016
When we woke, we learned that we had camped with six ladies. Made small talk over breakie and enjoyed the views of the river.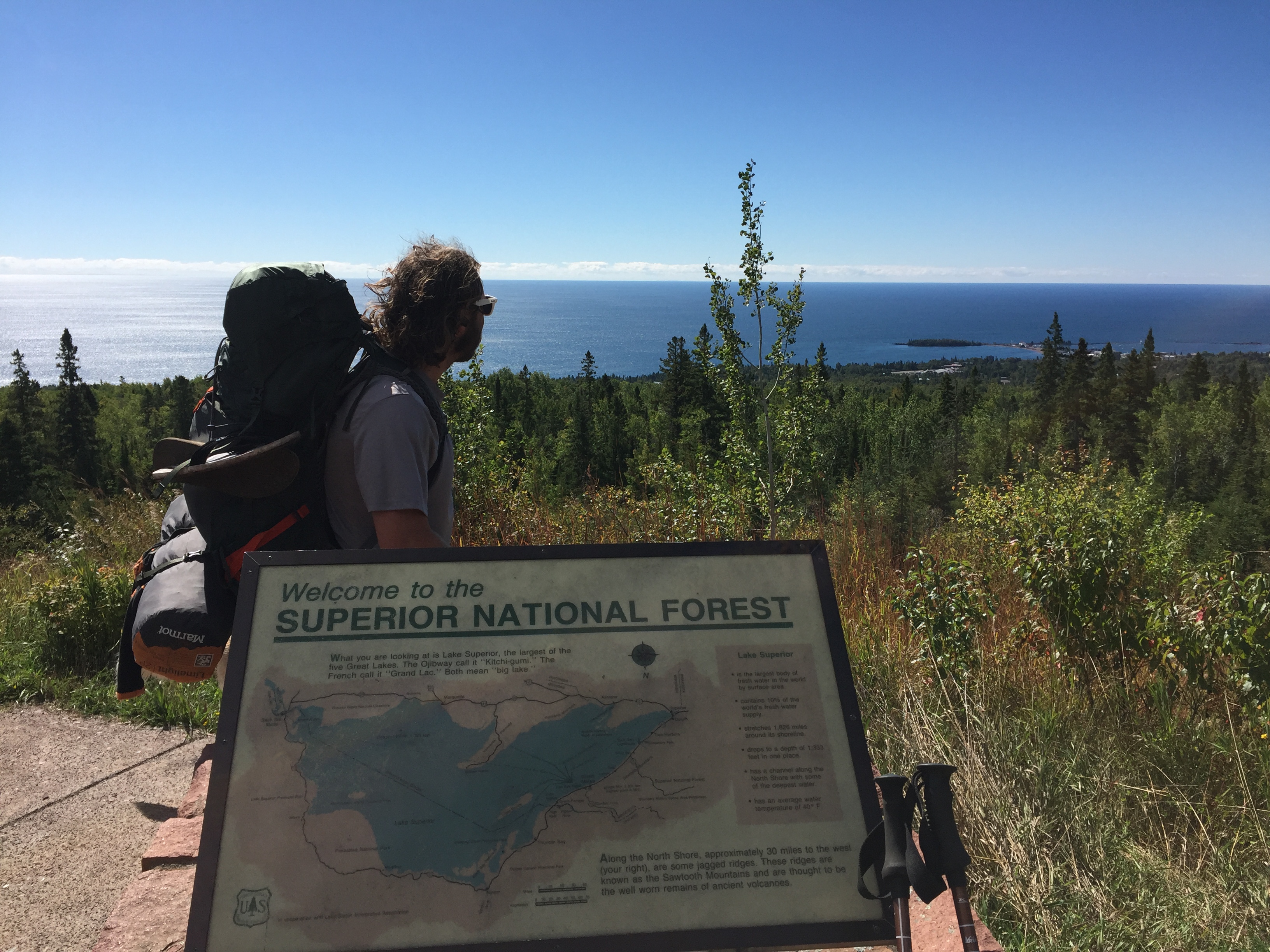 Back on the trail we followed the river for a bit and then continued on to Pincushion Mtn. Met lots of older folks hiking along the way and...
Read Full Post »
Tuesday, Sept. 13th, 2016
Today would be the first and only day we would actually walk along Lake Superior. When we made it there, all three of us decided to get refreshed by having a quick dip in the lake. It was freezing but felt so good to have a quick bath.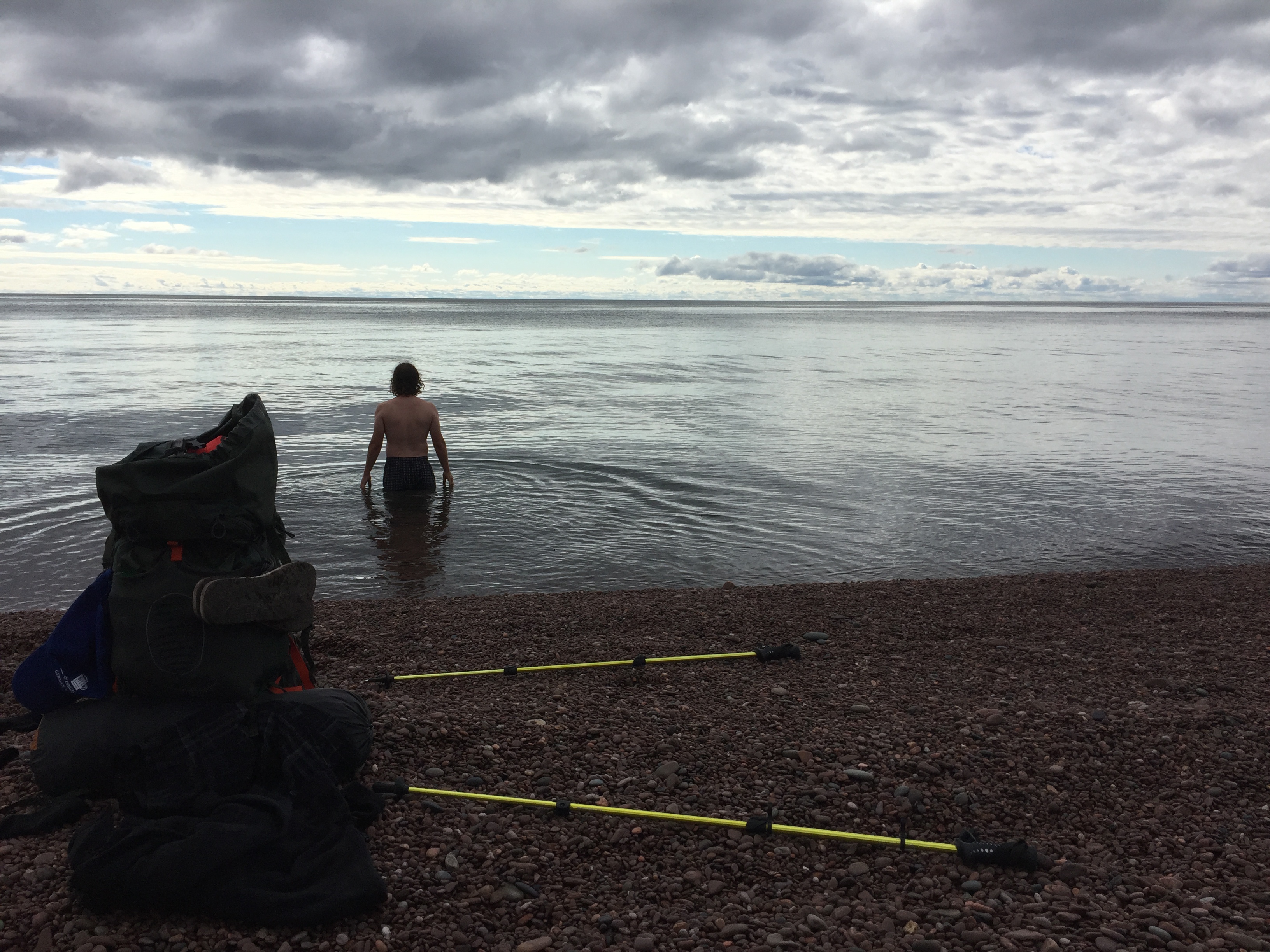 The trail followed the beach for a mile in a...
Read Full Post »
Monday, Sept. 12th, 2016
Did our usual routine of waking up, making breakfast, packing our tent and gear and then hitting the trail. Made it to Devils Kettle Falls which was really cool. I saw a YouTube video last year (https://www.youtube.com/watch?v=Ul1b_3eH9sA) about it as it is one of the mysteries of the world cause the river splits in two here; half the water goes into a hole and they have no idea where this water goes.
Read Full Post »
Slept much better the second night and felt so nice to rest our bodies. Both Ragged and I had very sore hips when we woke up and it hurt to put the packs on but we had to make it to our next camp so off we went.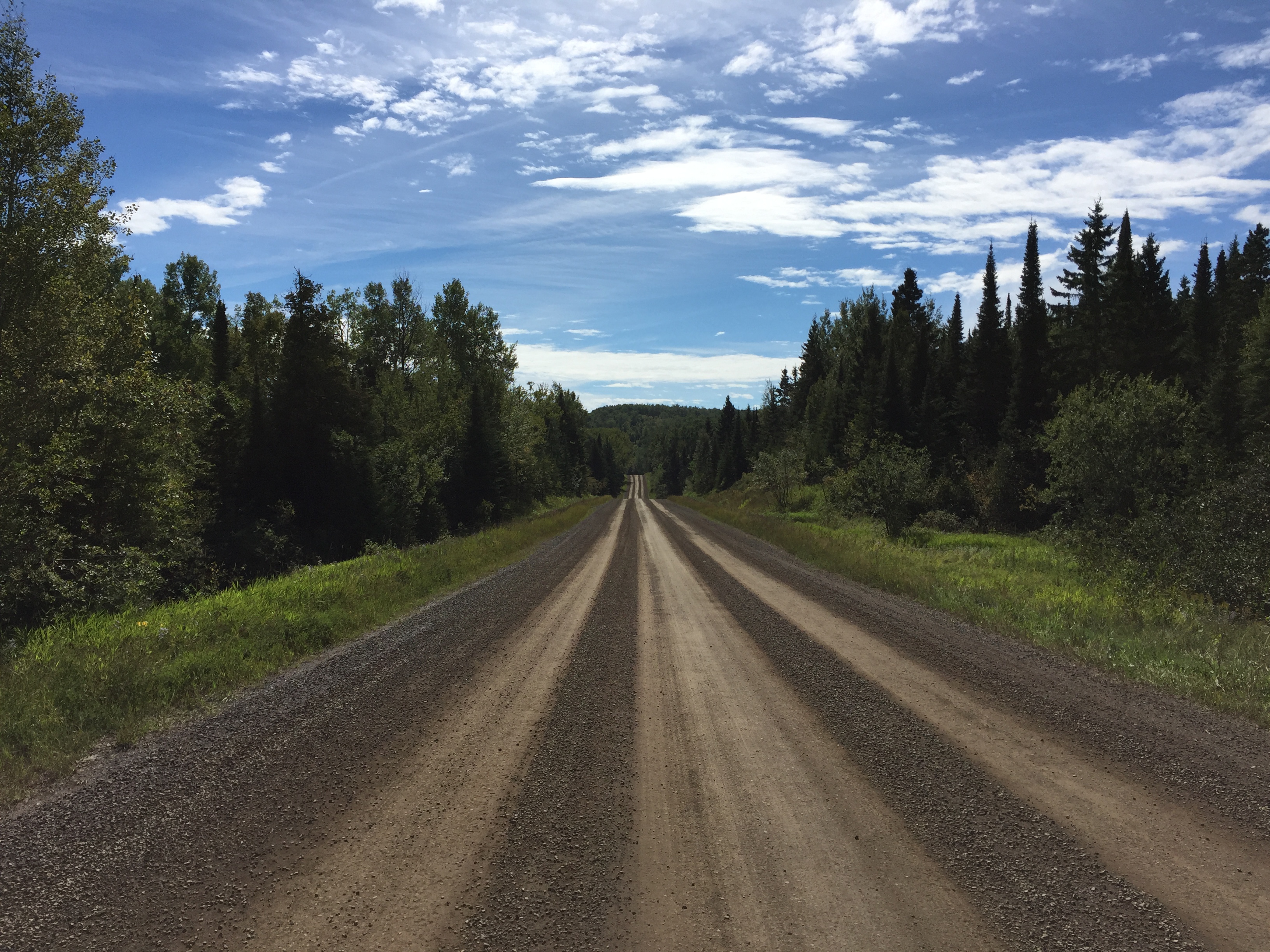 We were starting to get our trail legs and even though we were sore we could tell we were getting stronger. We a...
Read Full Post »
Saturday, Sept. 10th, 2016
I didn't sleep that well as I was tossing and turning all night. Plus MacGyver took up a lot of my sleeping pad and tent…he's a big dog! It was about 8:00am and Allie & Pop were cooking breakfast.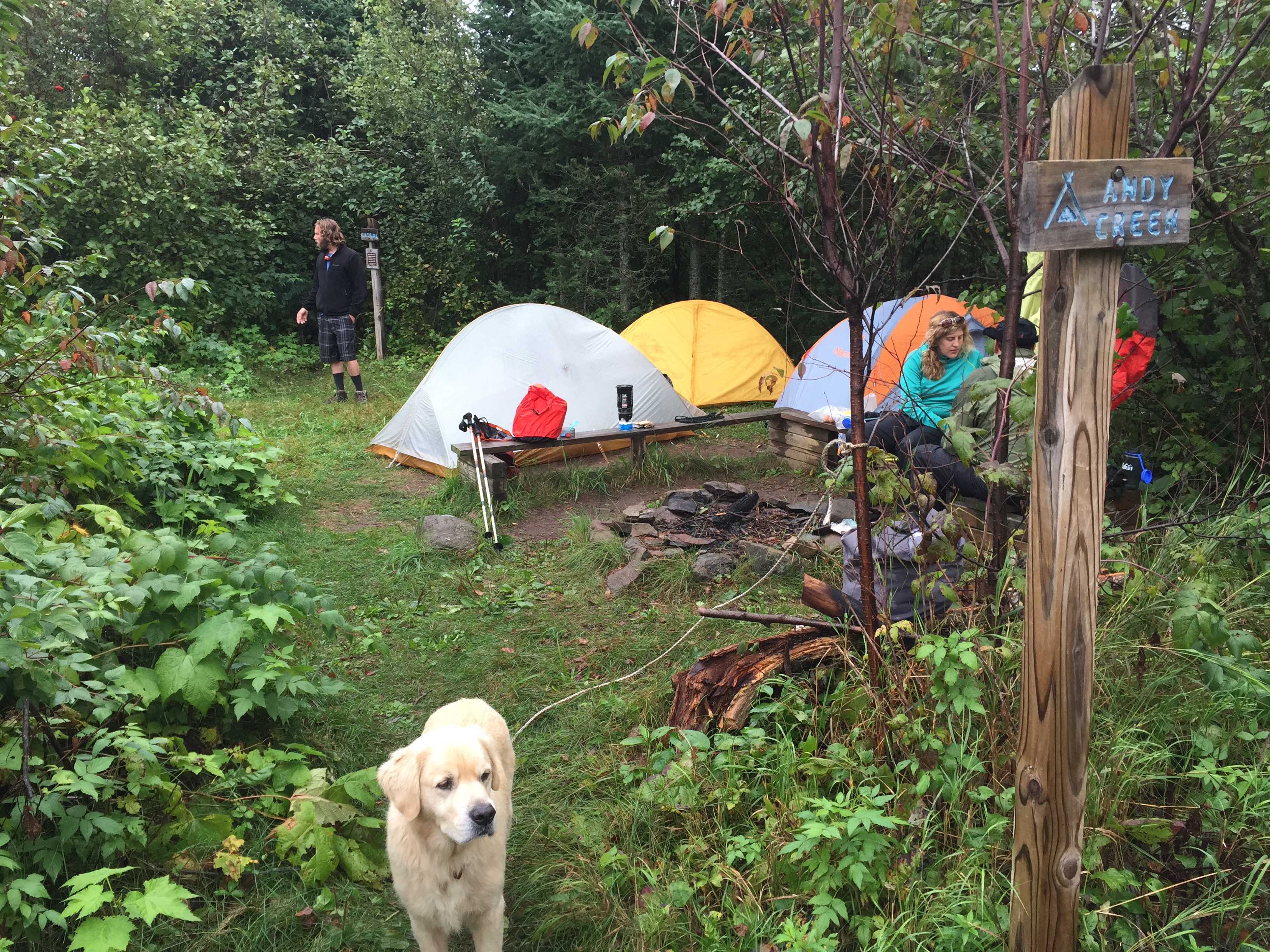 Chatted with them while we made breakfast and packed up our stuff. By about 9:...
Read Full Post »
Friday, Sept 9th, 2016
Wanted to wake up early to organize my stuff but since we didn't fall asleep until 2:30am I slept until 9:00am. Was so nice to have more than 5 hours of sleep. Organized a bit, left some booze at the trailhead and went to do another food drop...hopefully faster and smoother than last night.
Found the trailhead and went looking for a branch. Didn't take too long to find one and about half an hour later it was hung and we were on our...
Read Full Post »
Thursday, Sept. 8th, 2016
Slept for 3 hours and tried to get up and start driving again but it wasn't happening so I stopped and slept for another 2 hours. This means I would be late but I was already behind schedule so what's another few hours.
Tried making some of that time by speeding some more. My Waze works pretty good by other users reporting when they see cops so you know when they are coming. Well not this time as I cruised into MN as there was an officer hidi...
Read Full Post »
Wednesday, Sept. 7th, 2016
My alarm went off 5 hours later at 5:30am as I wanted to get thru Denver before rush hour. After driving 30 feet I felt a thump thump thump and so I got out and saw I had a flat tire. Fuck.
I had two choices; call AAA and have them come out to fix it or put the spare on and drive to nearest tire shop. I chose the latter and regretted it a bit as I had to take a bunch of things out to access the jack plus it took me awhile to figu...
Read Full Post »
Woke up bright and early so I could make it to LA around 11am and avoid as much traffic as possible. Still ended sitting in like an hour of traffic but got puppy dog and headed to my family friends house in Fullerton.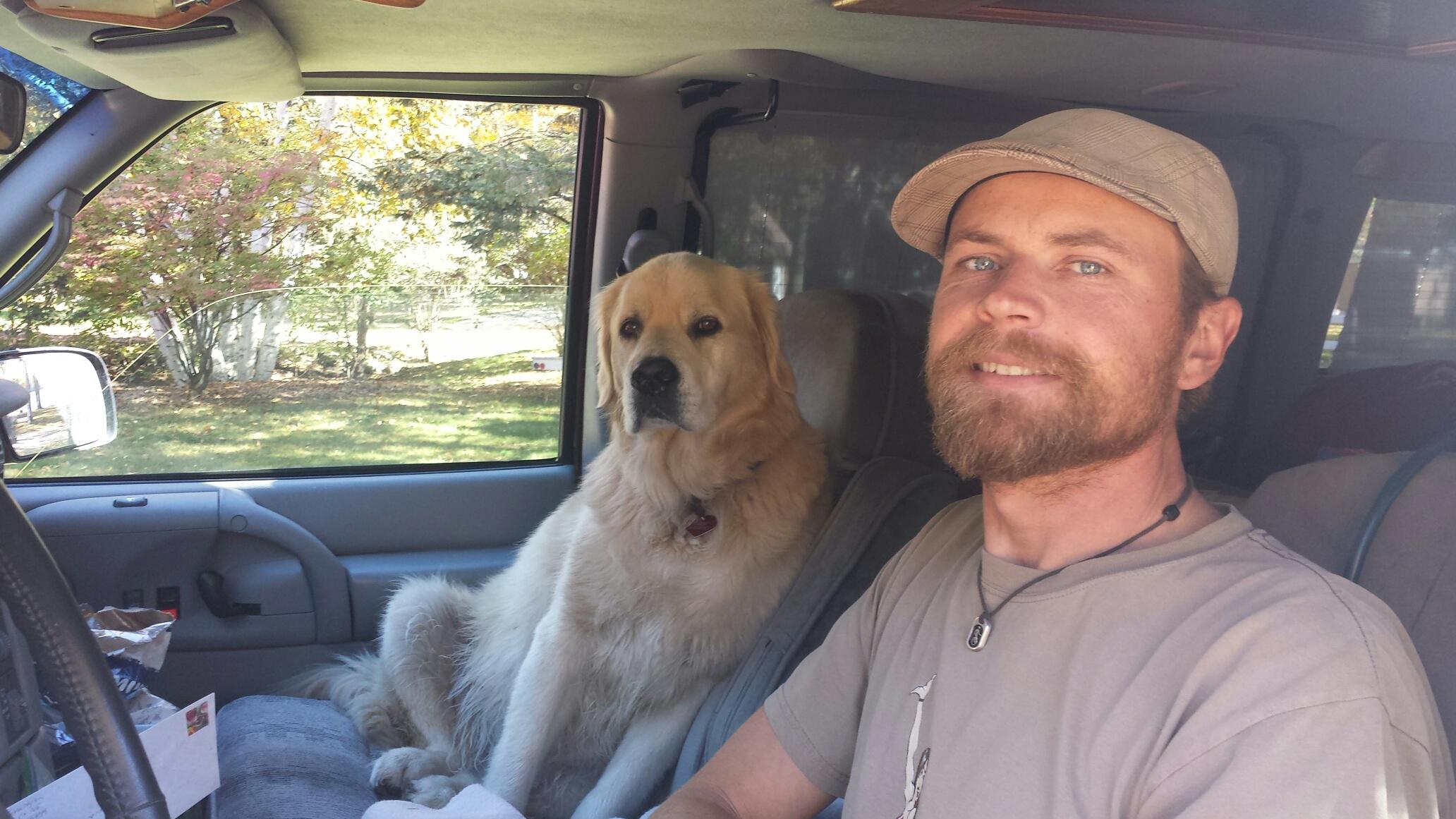 When I arrived they weren't home but they were kind enough to leave a key for me so I could get my stuff a...
Read Full Post »
Monday Sept. 5th, 2016
Let the adventure...aka 52 hours of driving to the start of the Superior Hiking Trail...begin. It all starts in Black Rock City at the last day of Burning Man (craziest and coolest festival I have ever been to) which they call Exodus. 70,000 people leave and all need to get onto a single lane highway…so the traffic is crazy…like 10 times worse than LA traffic during rush hour!. I ended up leaving at noon and it took 6 hours to drive 4 miles...
Read Full Post »
/